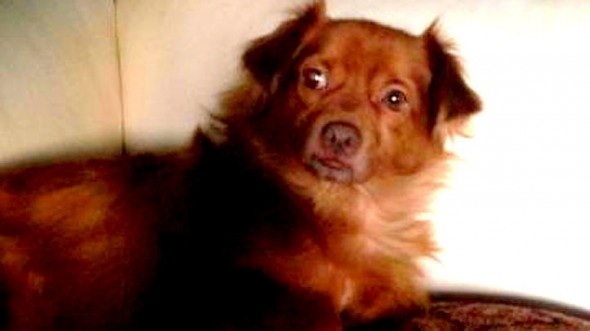 ORANGE, CA – A man is offering a $1,000 reward for the return of his missing dog, Miles.  The Cocker Spaniel-Papillon rescue dog was in the backseat of Larry Burgoon's 2014 black Honda Civic when it was stolen from an Orange, California gas station.  The man doesn't care about the car, he just wants his dog back.
Burgoon was on his way to work on Wednesday and stopped at a Chevron for coffee around 4:45 am.  He regretfully left the keys in the ignition, and seconds later, thieves made off with his car.
Moments after Burgoon pulled up, a newer white Ford F-150 pickup truck pulled into the station.  A woman acted as a lookout while one of the two men inside of the truck got into the Honda and took off.