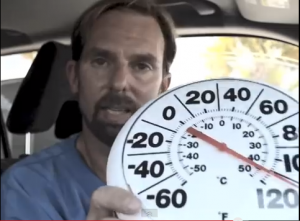 MUST Watch this VIDEO.

Published on Jul 1, 2012
http://drernieward.com
Veterinarian Dr. Ernie Ward stays in a parked car on a summer day to see how dangerous it is to leave a pet inside a car. The car reaches 117 degrees within 30 minutes with all four windows opened 1 to 2 inches.
April 2019
M
T
W
T
F
S
S
« Jul
1
2
3
4
5
6
7
8
9
10
11
12
13
14
15
16
17
18
19
20
21
22
23
24
25
26
27
28
29
30